S.T.E.A.M. Games
STEAM stands for Science-Technology-Engineering-Art-Math! JupiterBounce.Com is excited to offer these fun and educational games for your events! From Spin Art to our new arts and crafts table and even a giant Xylophone, we are sure to encourage learning!
Spin Art
Channel your inner artist while using our NEW Spin Art machine. Simply place your paper in the machine and drop your favorite color paint into the machine and watch your masterpiece come to life!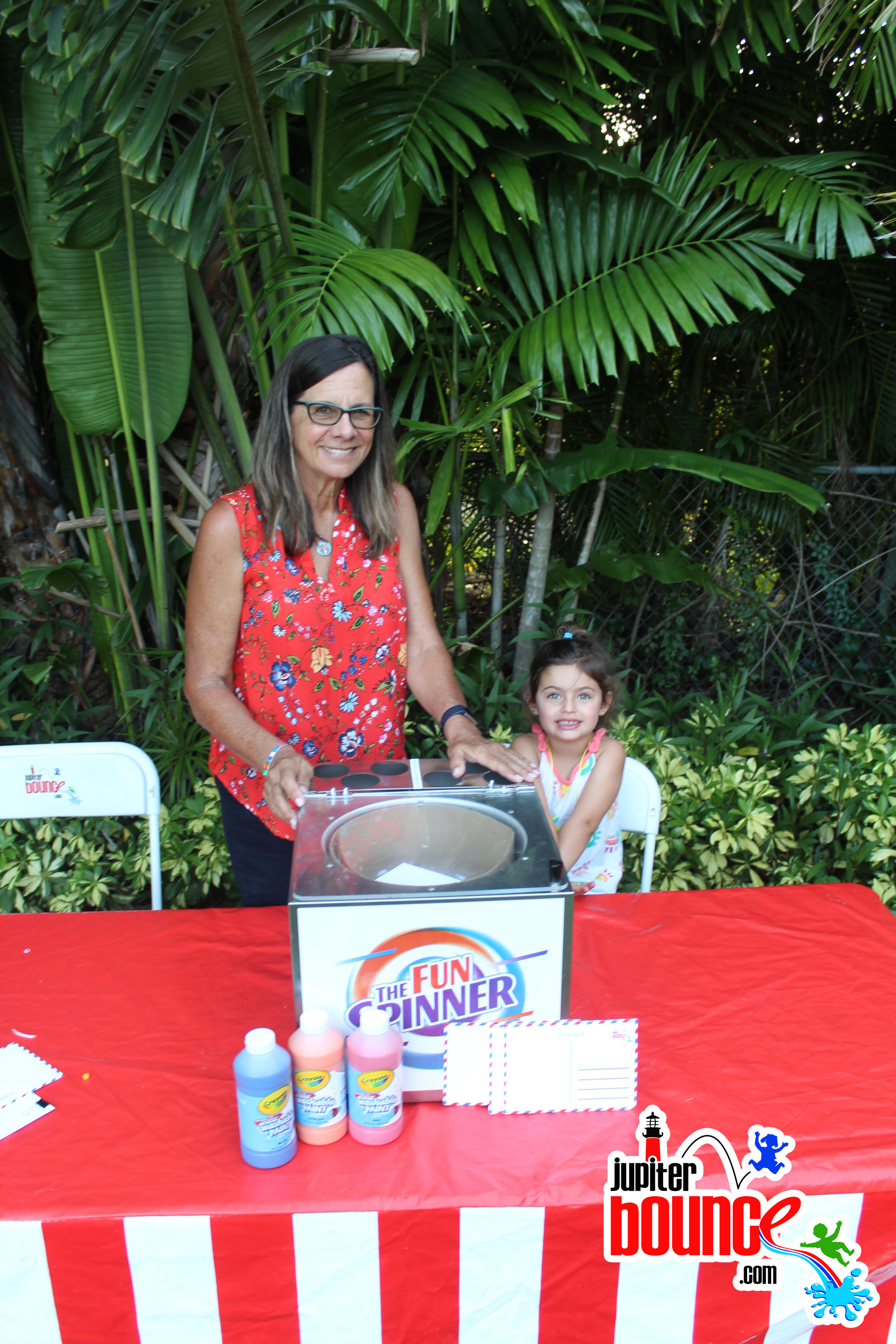 Top Doc / Similar to "Giant Operation"
Practice your hand-eye coordination with Top Doc, our life sized twist on the classic board game "Operation." Top Doc is perfect for school carnivals, medical office parties, and community events and is fun and challenging for all ages!
Dimensions: 5L x 2W x 5H
Arts & Crafts Table
Your little ones will love getting creative with our Arts & Crafts Table! The crafts range from necklaces to puppets and are fun for all. Attendant is required with rental.
Giant Light Bright
Our NEW Giant Light Bright is a fun and unique addition to any event! Use the colored pegs to make your own designs then light it up and watch it come to life!
LEGO Table
Our new LEGO table is perfect for building. Show off your creativity by constructing cars, robots, and buildings then take them apart and start over! This LEGO table is perfect for commercial and residential events alike.
Dimensions: 5L x 2W x 5H
Giant Two Player Simon
This is a two-player game of Simon Says created to put your memory to the test! Each player will be shown a sequence of lights and they have to repeat it. Each time you correctly repeat the sequence, you will be given a longer one but miss a pattern and you lose!
Dimensions: 5L x 2W x 5H
Mega Wire
Size DOES matter! Mega Wire is the ultimate test of patience, whole body steadiness, and hand-eye coordination. Watch while players attempt to navigate the handheld ring through 12 linear feet of tube on the massive 4 feet tall by 4 feet wide game. Should they lose their concentration and make a mistake, the red light will turn on along with an audible buzzer. display.
Dimensions: 4L x 1W x 4H
Xylophone (Musical Game)
Do Re Mi… Show off your inner musician with our new Musical Game. Kids and adults alike will enjoy recreating their favorite tunes and composing new melodies of their own on this educational and sensory game!